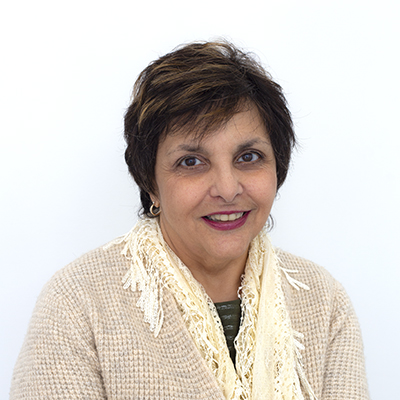 TERRY HASKINS
Director of Finance
placeholder
Terry has been with the Center since 1993. She earned an Associates Degree in Business Administration from Berkshire Community College and a certificate in Accounting from the former North Adams State College. As a lifelong resident of the area with strong family ties to the Berkshires, Ms. Haskins is a volunteer with various other non-profit organizations in the community.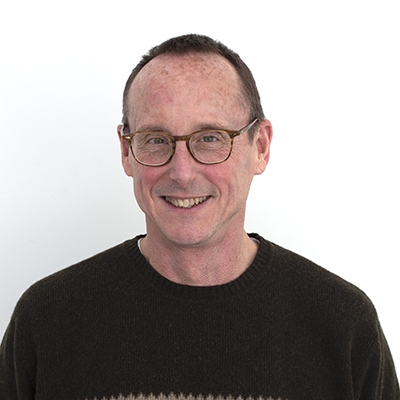 ROB CONZETT
Director of Operations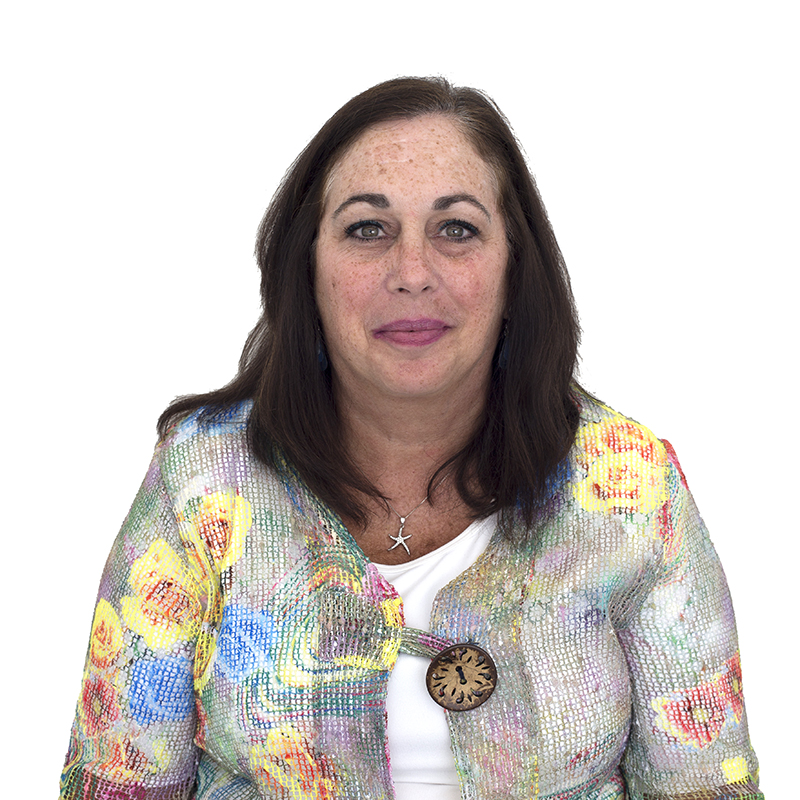 KAREN PARRINO
Office Assistant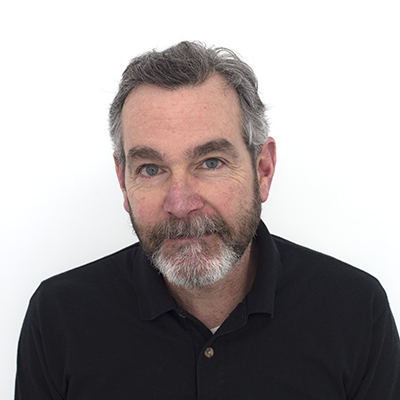 PAUL NICHOLS
Conservation Technician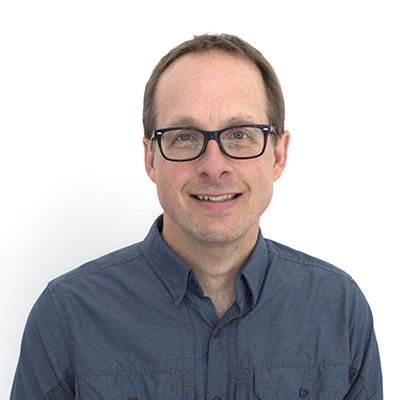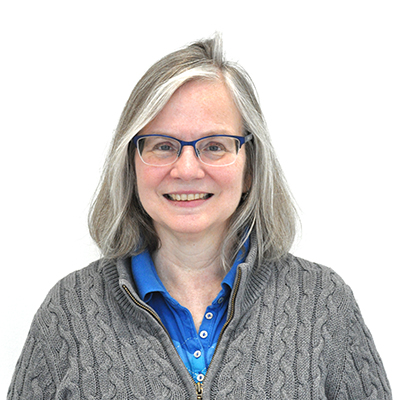 HELENE GILETTE-WOODARD
Head of Objects Department
Head of Wooden Objects + Furniture
spacespace
Helene is a Senior Conservator of Objects with over 25 years of experience. Since graduating with her Masters of Art degree in Art Conservation from the State University College, Buffalo/Cooperstown, N.Y., she has worked at a variety of museums, including the Los Angeles County Museum of Art, the Philadelphia Museum of Art, the National Museum of American History and the Indianapolis Museum of Art (IMA). While at the IMA, she has participated in two museum expansions, designing an object conservation laboratory, and the conservation and installation of a number of large exhibitions and gallery renovations. She was the owner of Heartland Art Conservation LLC, a private practice in central Indiana, working with small museums and private collectors.  She has done extensive conservation work on a wide range of cultural and chronological works of art; American and European Sculpture and Decorative Arts, African, South Pacific and Native American artifacts, Asian art, Archaeological artifacts, Contemporary art and sculpture, and outdoor sculpture.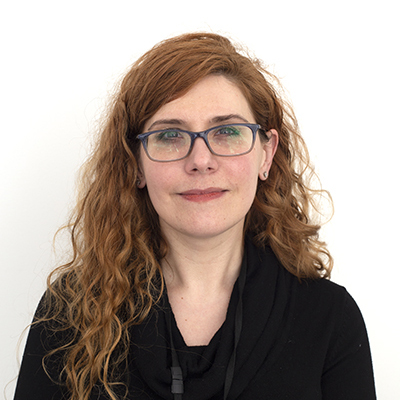 CHRISTINE PUZA
Head of Scientific Analysis
Head of Wooden Objects + Furniture
space
Ms. Puza graduated from the Buffalo State University Program in Art Conservation in 2012 with a concentration in Objects after completing her third-year internship at the Royal Ontario Museum in Toronto, Canada. In addition, she has interned at the Milwaukee Art Museum, the Diyarbakir Museum, and in the private practices of Marianne Webb and Simon Moore. She holds a B.Sci. in biological science from the University of Wisconsin-Milwaukee and spent five years working in basic science research at the Physiology Department at the Medical College of Wisconsin before coming to conservation. Christine maintains a strong interest in Asian and European lacquers and has participated in the Recent Advances in the Identification of Asian Lacquers workshop held at the Getty, as well as the 2012 Workshop for the Conservation and Restoration of urushi lacquer-ware sponsored by the Japanese National Research Institute for Cultural Properties.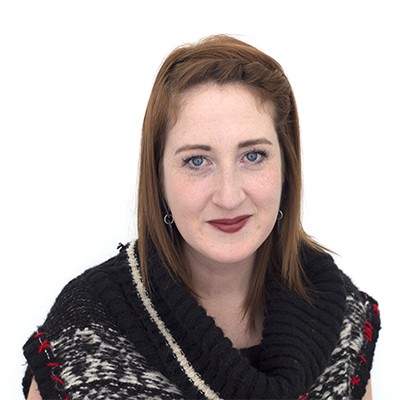 MAGGIE BARKOVIC
Head of Paintings Department 
space
Maggie has a BA in Chemistry from Virginia Polytechnic Institute (2008) and an MA in Art History (2012) from George Mason University. She completed her training and graduate degree in the Conservation of Easel Paintings at the Courtauld Institute of Art in London (2016). With an interest in modern + contemporary paintings, she has presented research on treating water-stained acrylic paintings for the American Institute for Conservation and International Academic Programs. She has held internships in both paintings conservation and conservation science at the Barnes Foundation, Smithsonian Museum Conservation Institute, the Phillips Collection, Technische Universiteit Delft, and Atelier Marjan de Visser in the Netherlands. She is the Editor and Art Director for WACC's publication, Art Conservator. She is a member of the American Institute for Conservation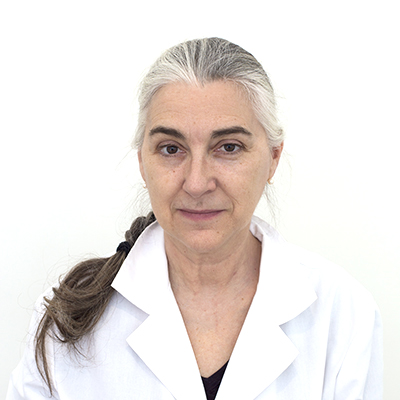 MONTSERRAT LE MENSE
Senior Paintings Conservator
for Intern Training
space
Montserrat received a BA in Fine Art from Saint Norbert College (1984) and an MA in Art History from the University of Wisconsin in 1988. Following receipt of her Master's in painting conservation from the University of Delaware/ Winterthur Museum Art Conservation Program (1994), she completed internships at the Los Angeles County Museum of Art and the J. Paul Getty Museum in Decorative Arts and Sculpture. Ms. Le Mense joined the Williamstown Center in 1995 as Mellon Advanced Intern. She is a Professional Associate of the American Institute for Conservation.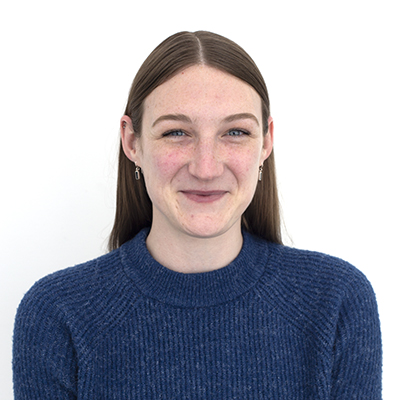 MARY HOLLAND
 Assoc. Paintings Conservator 
space
Mary earned a B.A. in Art History from Victoria University of Wellington, Wellington, New Zealand (2012). After returning to the U.S. she began working in the Registrar's office at The Clark Art Institute during the final years of its major expansion project. In 2015 Mary transferred up to WACC as a pre-program intern in the paintings department, transitioning to an apprenticeship in 2016. She is a member of the American Institute for Conservation.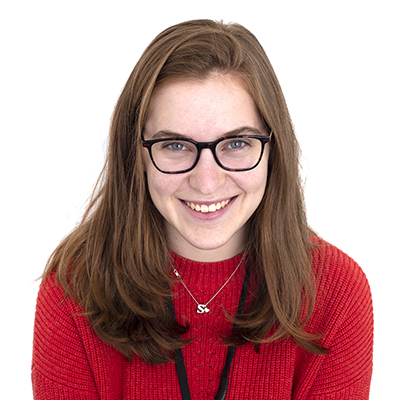 STEPHANIE GOLD

Pre-Program Intern
spac
Stephanie received her BA from Boston University with majors in both Chemistry and History of Art and Architecture with a minor in Visual Arts. She has previously completed a summer internship at UConn Health, working with the art curator, cataloging and inventorying the Health Center's collection of over 1500 works of original art and assisting in the Hartford Medical Society Historical Library. Recently, she has been transcribing for the Smithsonian Transcription Center as a Smithsonian Digital Volunteer and has a studio practice painting watercolor house portraits. She has a certification by the American Chemical Society and is a member of AIC. Stephanie plans to obtain a masters in art conservation.
space
space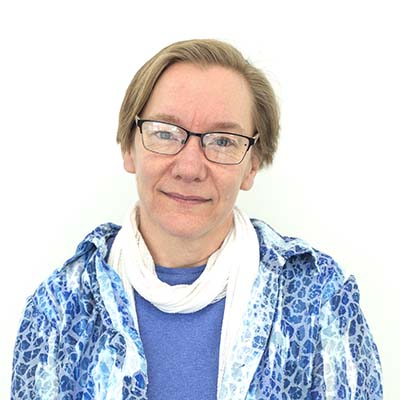 REBECCA JOHNSTON
Head of Paper Department
space
Rebecca received a BA in the Technology of Artistic and Historic Objects from the University of Delaware in 1987. She completed a preprogram apprenticeship in paintings conservation at Williamstown and received an MA and Certificate of Advanced Study from the State University College at Buffalo in 1991, where she majored in paper conservation. She completed internships in paper conservation at the Provincial Archives of British Columbia, Victoria B.C., The Center for Conservation and Technical Studies, Harvard University Art Museums, and at the Museum of Fine Arts, Boston.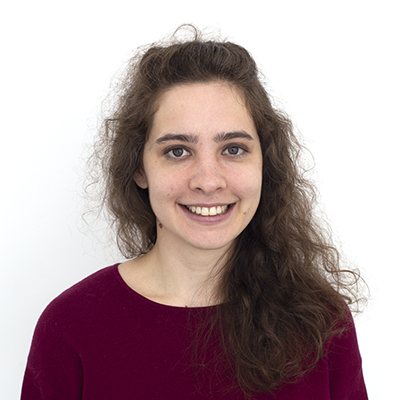 BROOK PRESTOWITZ
Assoc. Paper Conservator
space
Brook Prestowitz joined the Williamstown Art Conservation Center in 2017 as the Assistant Conservator of Paper. Prestowitz earned a Bachelor of the Arts in Art Conservation at the University of Delaware in 2009. She received a Masters of the Arts in Conservation of Fine Arts, Works of Art on Paper from Northumbria University, Newcastle Upon Tyne, UK, in 2015. During this time she held a work placement at the British Museum's Hirayama Studio for Conservation of Asian Pictorial Art. Prior to joining WACC, Prestowitz was the Samuel H. Kress and the National Endowment for the Arts paper conservation fellow at the Conservation Center for Art and Historic Artifacts in Philadelphia, PA, from 2015-2017. She is a Professional Associate of the American Institute for Conservation.
SIMEON YOUNGMANN
Paper Conservation Technician
space
Simeon Youngmann is a conservation technician in the paper lab. He received his BFA in painting and drawing from SUNY New Paltz (2013) and his MFA in painting and drawing from SUNY Albany (2016). Simeon additionally teaches as adjunct faculty at SUNY Albany and Siena college, and maintains an active studio art practice.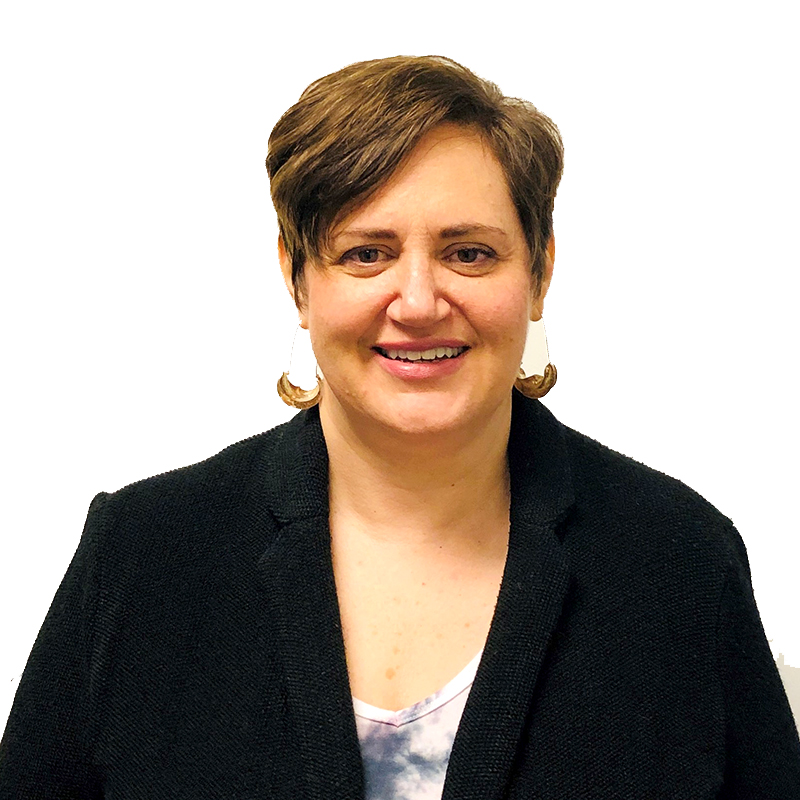 JAMIE CASSAVOY

Operations Manager

Atlanta
space
Jamie graduated from Boston College with a BA in Communications (1991). She completed a Masters in Fine Arts from Rochester Institute of Technology, School for American Craft (1996). Jamie worked as a modelmaker in the jewelry industry before opening her business, Cassavoy & Co. in 2000. She made handmade, limited production jewelry until 2017 when she closed her doors. She still loves working with metal and in general loves making things.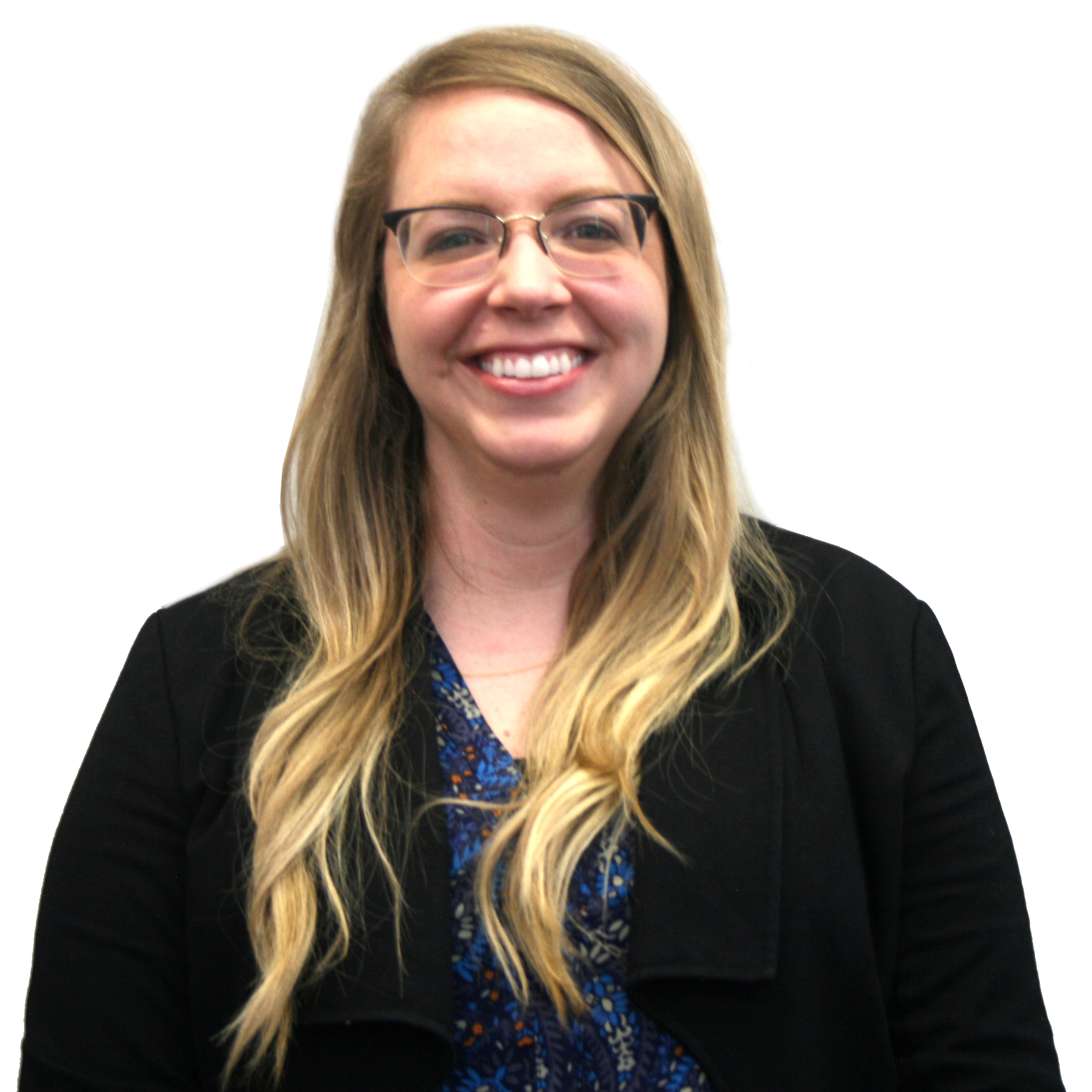 SNOW FAIN
Senior Paper Conservator
Atlanta
space
Snow has a M. A. degree in conservation of fine art with a concentration in easel paintings from Northumbria University in 2013. She also received a M.A. degree in conservation of books and library materials in 2015 from West Dean College with the University of Sussex. During her graduate studies, Snow interned for Heugh-Edmondson Conservation Services in Kansas City and the Newberry Library in Chicago. After graduating, she worked as an assistant paintings conservator for Page Conservation for an on-site project to conserve the murals in the Minnesota State Capitol in St. Paul from the fall of 2015 to 2016. She was a Cathleen A. Baker Fellow in Book Conservation at the University of Michigan during the summer of 2017. Snow worked as Lead Conservator for the Local Records Preservation Program for the Missouri State Archives from the fall of 2017-2019 before joining the team at AACC.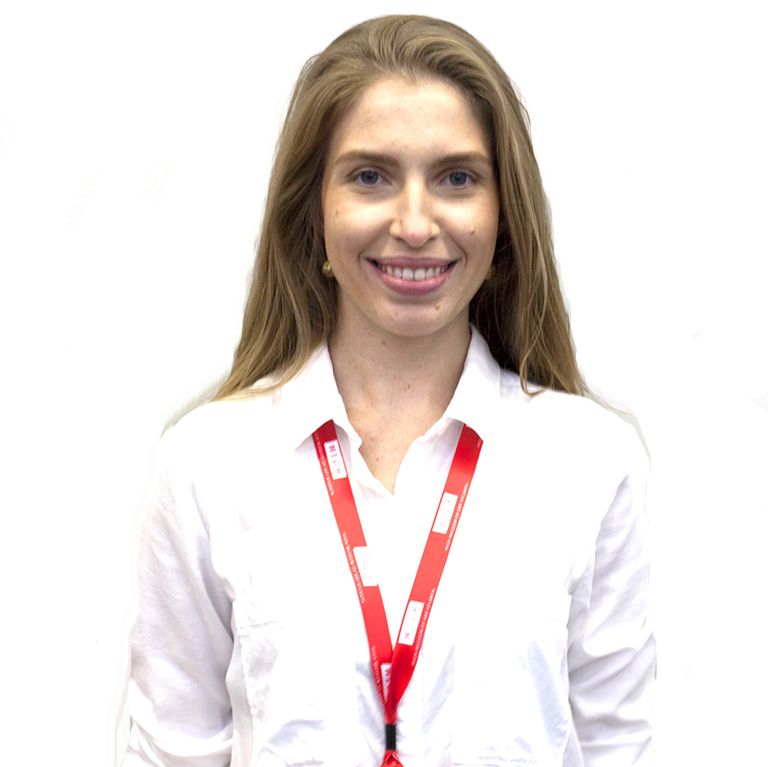 KATYA BIRUKOVA

Assoc. Paintings Conservator
Atlanta
space
Katya studied the preservation of cultural heritage at the Saint Petersburg Stieglitz State Academy (2007-2015) and received a master's degree in painting conservation. During her studies Katya also completed coursework in gilded objects conservation. Katya's final graduation work was published in the anniversary edition publication, "Academy of Stieglitz, the Best Graduation Projects for 140 Years" (2015). Katya has held internships at the State Hermitage Museum and at the Arefinskaya Troitskaya Church.  Katya has museum and private sector experience in painting conservation. She has been a Project Conservator on several major projects including the treatment of mural and ceiling paintings at the Yusupov Palace and the treatment of gilded ceiling friezes at the Sheremetevsky Palace, Museum of Music, both in Saint Petersburg, Russia.  In addition, Katya served as an Assistant Professor in the Department of Art Conservation at The Saint Petersburg Stieglitz State Academy.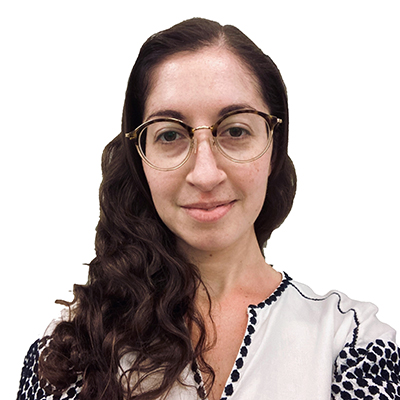 AMANDA KASMAN
 Asst. Paintings Conservator 
Atlanta
space
Amanda Kasman is an Assistant Paintings Conservator at Atlanta Art Conservation Center. She graduated with a specialization in paintings conservation from the Winterthur/University of Delaware Program in Art Conservation in August of 2021. During her studies, she completed internships at the Yale University Art Gallery, the Smithsonian American Art Museum, the Dallas Museum of Art, and Winterthur Museum. The breadth of Amanda's conservation experience ranges from pre-Roman statuary in Sardinia to 20th century American dollhouse miniatures to 19th-century Thai Buddhist panel paintings.One of the focuses of Amanda's research has been the treatment of paintings by African American artists and artworks depicting the horrors of American slavery. The African American artists she has studied extensively include Charles Dawson and William Henry Johnson. Amanda has also participated in and presented a talk on the early stages of a public outreach initiative intended to introduce students from Historically Black Colleges and Universities (HBCUs) to the field of conservation. Amanda remains dedicated to her desire to mentor and advise aspiring conservators.
.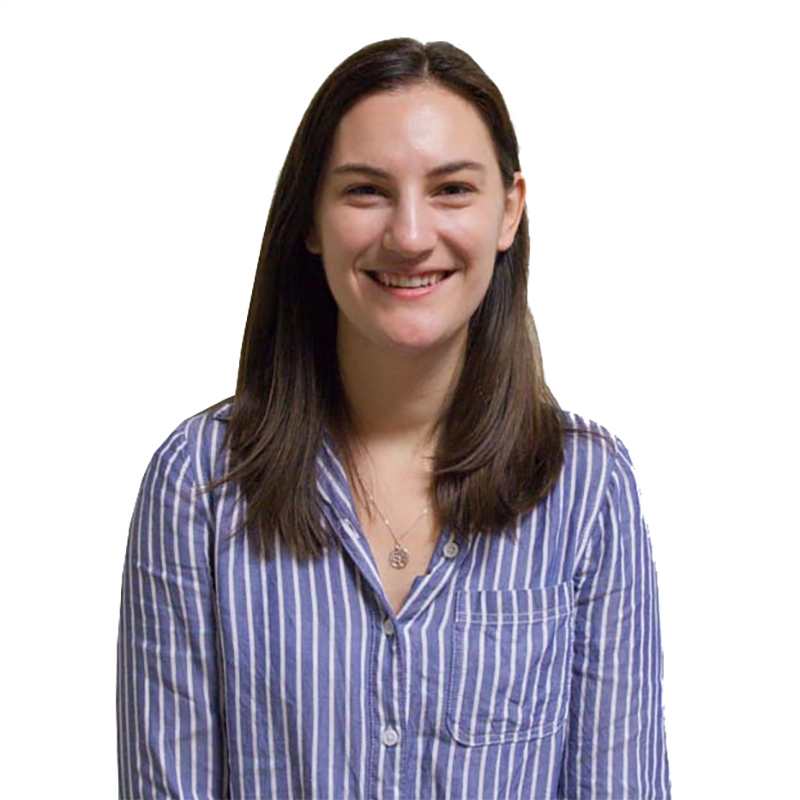 LINDSAY RYDER
 Asst. Objects Conservator 
Atlanta
space
Lindsay graduated from Bates College with a BA in Classical and Medieval Studies in 2019. She completed several museum internships in Collections Management, including the Bates College Museum of Art. She graduated from Durham University (Durham, England) in 2021 with a Masters in the Conservation of Archaeological and Museum Objects. Part of her studies included a placement at the Royal Albert Memorial Museum (Exeter, England) where she treated a variety of 16-19th century historic objects. Her broader conservation works spans from Bronze Age weapons to 20th century multi-media Folk Art.
.