space
space
WILLIAMSTOWN + ATLANTA ART CONSERVATION CENTER APPOINTS
JULIE A. REILLY AS EXECUTIVE DIRECTOR
---
November 1, 2022, Williamstown, Mass. — The board of trustees of the Williamstown + Atlanta Art Conservation Center (W+AACC) is pleased to announce that they have appointed Julie A. Reilly as the organization's next executive director. A widely respected community builder, educator, leader, and visionary in the field of conservation and cultural preservation, Reilly is currently executive director at Intermuseum Conservation Association (ICA) in Cleveland, Ohio. She will begin her new role at W+AACC on January 9, 2023.
space
Reilly has been executive director of both the newest and oldest regional conservation centers in the U.S. and brings an in-depth understanding of regional centers' unique challenges and exciting potential. Her hire comes as W+AACC crafts a new strategic plan and outreach and development priorities following the tenure of former executive director Tom Branchick, who retired in 2021.
space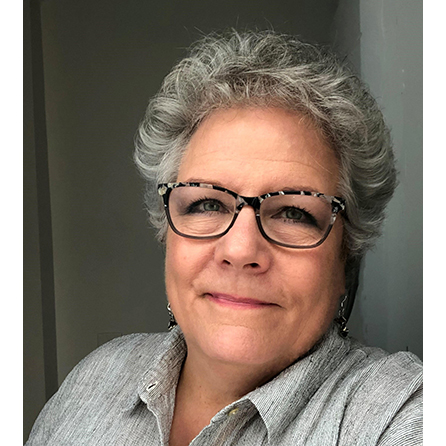 "We are beyond ecstatic to welcome Julie to W+AACC," said Katie Hazlett Schmidt, president of the board of trustees. "She has deep knowledge of conservation practices, collections care, education and outreach, community engagement, and regional and national partnerships. She brings to our labs a stellar record earned over almost 30 years in the field, and we look forward to her working closely with our partners and world-class staff in this next phase of the organization's growth."
space
Before her role as executive director at ICA, Reilly held leadership, conservation, and teaching positions at the Smithsonian Institution, the National Park Service, the Colonial Williamsburg Foundation, the Joslyn Castle Trust, KANEKO, and the Winterthur Museum. She served 14 years as the founding director of the Gerald R. Ford Conservation Center, where her tenure included the completion of a $2.2 million endowment for a paintings conservation lab.
space
"Julie has it all—," said Heather R. Nolin, chair of the search committee and board trustee, "energy, humor, leadership and management experience, financial acumen, and a real understanding of the needs and desires of our Williamstown and Atlanta conservation centers and their partners. It was clear to the search committee that she is the best person to lead the organization as it nears its 50th anniversary."
space
Reilly is coauthor of the book "Preventive Conservation for Historic House Museums" and an Associate Editor for the Journal of the American Institute for Conservation. She holds a bachelor's degree in anthropology with additional concentrations in art and mathematics from Towson State University and a master's degree in anthropology with concentrations in applied sciences and conservation from The George Washington University. She graduated from the
Getty Museum Leadership Institute and received a certificate in fundraising management from the University of Nebraska.
space
"This is an unparalleled opportunity to lead a highly-regarded organization with a legacy of excellence in art conservation and an amazing, and creative staff," Reilly said. "I am excited to work to deepen and augment existing partnerships in the museum, academic, arts, and public sectors to make W+AACC an even more embedded and contributing member of the Williamstown and Atlanta communities. Together, we can more widely share conservation practice, science, and knowledge to help better understand, value, and protect vitally important art and cultural collections."
space
Hazlett Schmidt added, "Julie's appointment will greatly enhance our already vibrant center for heritage preservation and allow us to continue providing exceptional work for which we are known. We are delighted with this appointment and look forward to a bright future with Julie as our guiding light."
space
PRESS CONTACT
---
Terry Haskins, Director of Finance, Williamstown + Atlanta Art Conservation Center (413) 458-5741, [email protected]
space